THE WATCHMAN ON THE WALL SERIES
The Watchman on the Wall books offer you a 366 day journey in the Bible with prayers written for you to pray from the chapter you read. This is the arsenal for your 'War Room' since the 'Sword of the Spirit' is the Word of God.

The Watchman on the Wall is a daily devotional book to help you pray Scripture for those whom the LORD has laid upon your heart. And when you pray God's Word, you can have confidence that you are praying in alignment with His will.
God likes it when you pray – for yourself and for others. In fact, He has strategically placed you in just the right position to pray effectively for those you love the most. In the Old Testament, in the book of Isaiah (Isaiah 62:6-7) God tells us that He purposefully placed watchmen on the city wall of Jerusalem to pray tirelessly for the well-being of the people living there. You may be a watchman for your family, friends, neighborhood, school, workplace, etc. You are the person God has standing in the gap praying for His favor on others.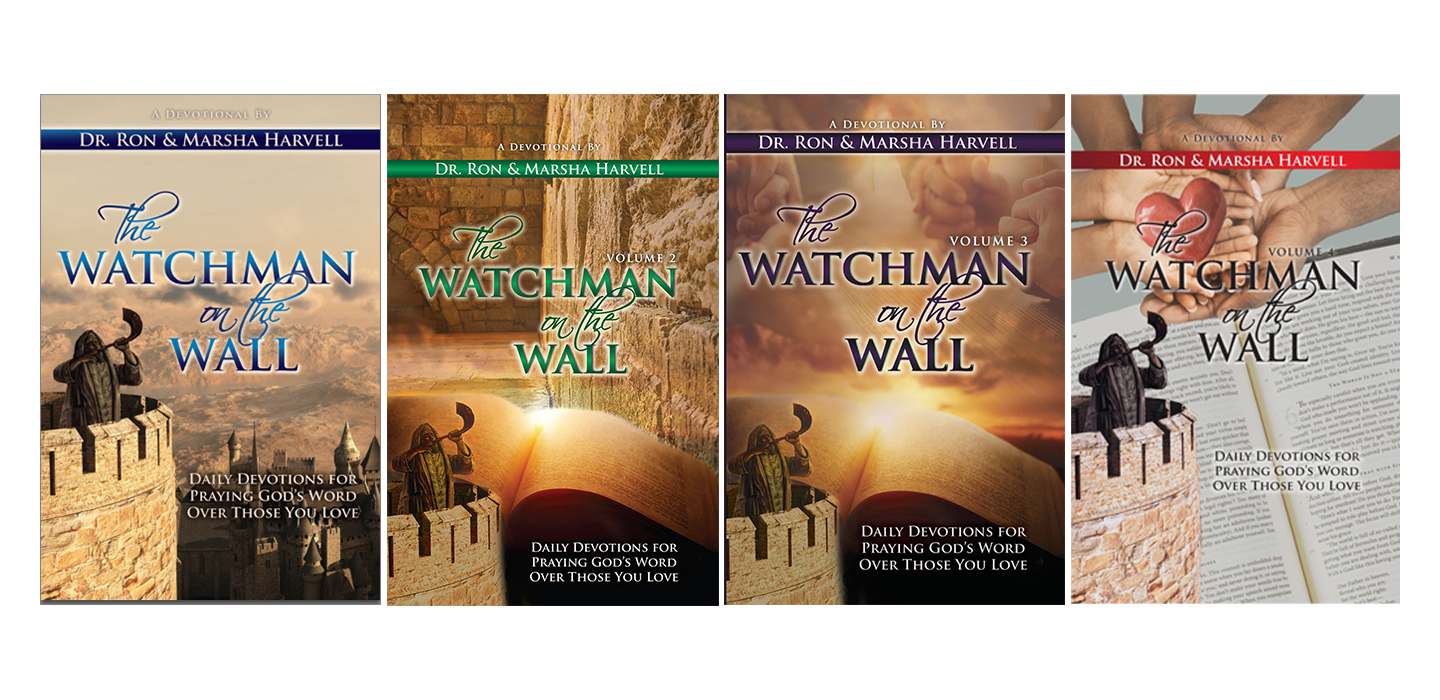 4 VOLUME SERIES
Make a commitment to become a watchman for others. Begin a wonderful journey of praying the promises of God faithfully back to Him.